The Story of Darell Richards
My Darell was kind, thoughtful, caring, and responsible. He had a quiet demeanor but loves to smile. He loved everyone especially his family. He love to workout and play basketball. He is mix with Black and Hmong. He was proud of both his culture and was close to family on both side.


His goal was to finish school then join the army. A few months prior to his life violently stolen from him- he started experiencing symptoms such as hallucinations, delusions, movement disorder, and thought disorder. I didn't know exactly what was going on thinking drugs could be a factor for him not acting like himself.  I remember several incidents that was odd. Little did we know he been fighting a mental illness called schizophrenia for the last 8-9 months prior to him being murdered by SacPD. My family and I were in a process of getting help for my son but help came too late. They called exactly one week after my son was already murdered with his appointment. Mental Illness is not a crime nor a death sentence. My son should still be here getting the help he needed.
Rest in Power, Mus Zoo Koj Darell Richards
message from lead artist Shawntay Gorman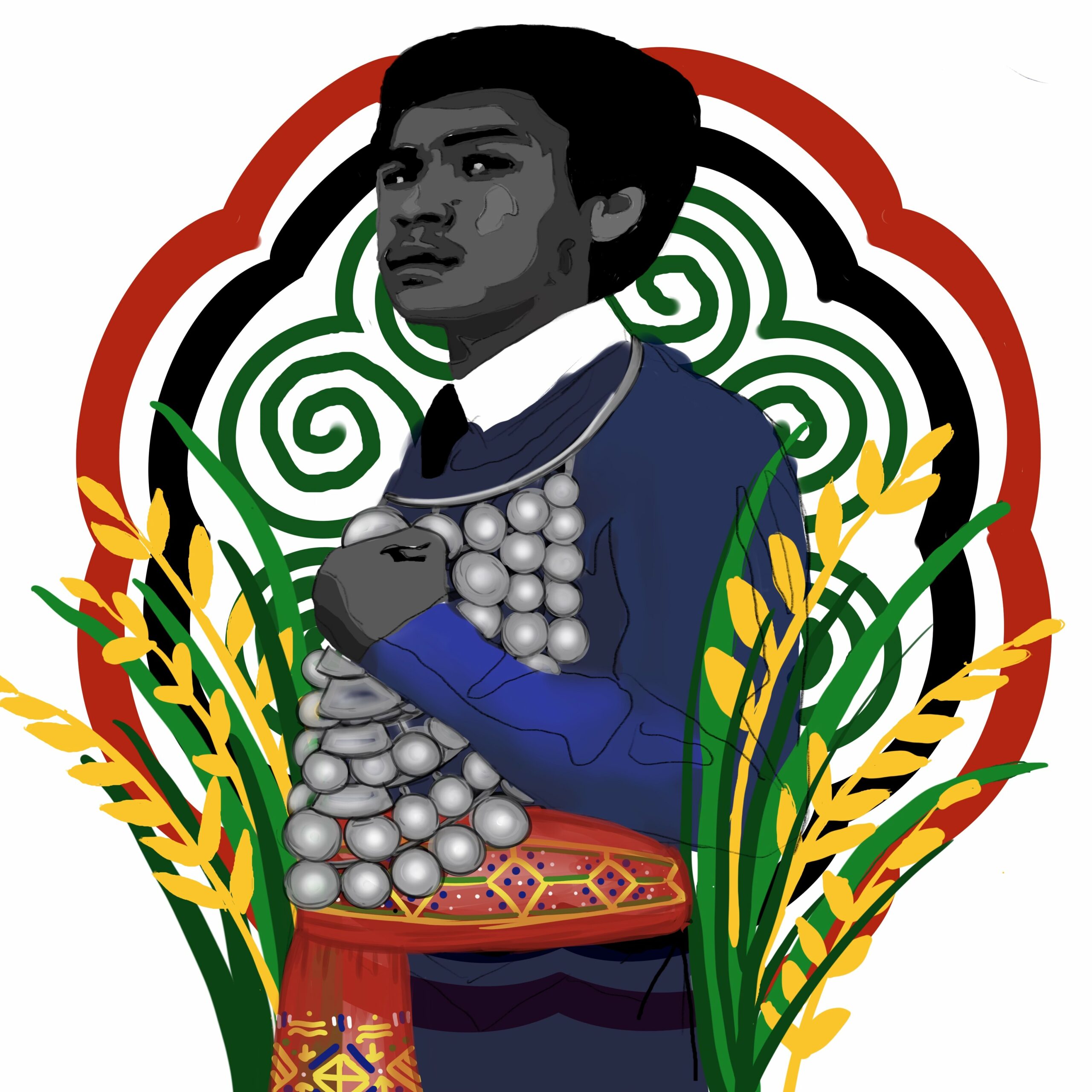 This mural pays homage to Darell Richards, a young man whose life was tragically cut short during a mental health crisis in 2018 at 19 years old, at the hands of the Sacramento police department. As a fellow Black and Asian individual, and a single mother of a 19-year-old Black son, I deeply connect with Darell's story, and I understand the fear this narrative evokes within our community.
In the artwork, We aim to honor Darell's Hmong History and Heritage by incorporating traditional Hmong symbolism of rice plants and garments, preserving the richness of his cultural identity. Simultaneously, I use powerful colors like red, black, and green in the background as a heartfelt tribute to his Black side, signifying love, solidarity, and pride.
With my mural team, consisting of talented artists Maki Vue and Caralie Wegeng, we collaboratively created this powerful and meaningful artwork. Through our combined skills and creativity, we beautifully captured the essence of Darell Richards' story, conveying a message of unity, cultural identity, and social justice. 
Through this mural, we strive to raise awareness about the unjust loss of young lives like Darell's and call for justice and reform within our society. It is my hope that this artwork serves as a powerful reminder of the importance of addressing mental health issues and the urgent need for change in how we approach and protect marginalized communities.